We are sorry, the company offering the job position has finished posting the job on the site.
Thank you for understanding.
Display similar jobs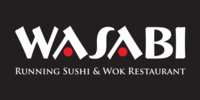 Restaurant Team Member
Nagano Trade Kft.
A munkavégzés helye
Budapest, Szépvölgyi út
Munkahelyi információk
Feladatkör, kompetenciák és felelősség
The first restaurant of the Wasabi chain opened in 2004 in Budapest. Today, Wasabi has become one of the most popular Asian restaurants, and has played a major role in promoting Sushi in Hungary.
Join our team as a Restaurant Team Member
As a Restaurant Team Member you can try yourself in different areas;
You will have the opportunity to learn a lot about Far Eastern cuisine;
You'll learn everything and you will be paid during you full training;
What do you need to be a successful Restaurant Team Member?
There is no need for restaurant experience, we will teach you the profession;
If you already have a restaurant experience, you can get a promotion easily;
It is important to love challenges and love to learn new things.
Why to work with us?
For 15 years we have been successful and unique in Hungary in the field of running sushi and wok;
You can count on us in the long run;
We reward your work with competitive salary and benefits;
You will be responsible for your work and become an esteemed member of our team;
You will develop quickly and you will have the opportunity to move forward;
We provide delicious meals to our colleagues three times a day;
If you are interested in this position please send your CV to:
[email protected]
A munkavállalóval kapcsolatos elvárások
A pozíció betöltésére alkalmas végzettséggel rendelkező pályázók
középfokú végzettség érettségivel
OKJ
főiskolai/egyetemi hallgató
Képzési szak
Vendéglátás, idegenforgalom
Hirdető cég
A cég rövid jellemzése
A Wasabi-étteremlánc első tagja 2004-ben nyitotta meg a kapuit Budapesten, a Szépvölgyi úton. Mára a Wasabi az egyik legnépszerűbb ázsiai vendéglővé nőtte ki magát, illetve nagy szerepet játszott a szusi népszerűsítésében is Magyarországon.
A cég címe