Junior Account Manager Sport
350 000 - 650 000 HUF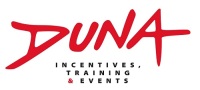 Junior Account Manager Sport
DUNA Incentives, Training & Events
Place of work
Remote work
Contract type
full-time, part-time
Total wage (gross)
350 000 - 650 000 HUF
Information about the position
Job description, responsibilities and duties
www.dunaevents.com

Do you enjoy working in a dynamic, sporty environment? And to maintain daily contact with driven, enthusiastic team leaders and coaches of football clubs? Then you are at the right place at Euro-Sportring/DUNA.

Euro-Sportring is the global market leader in the production of international tournaments. Every year, Euro-Sportring organizes 85 tournaments in 12 European countries. And more than 8,000 teams from 30 different European countries travel with us.

Your position as Account Manager Sport

As an account manager for the Hungarian market you work independently within a small team of event organizers. You have your own database with team leaders, trainers and coaches of clubs who sometimes have been participating with their teams in an international tournament for decades. You maintain a good relationship with these clubs and you actively contact this target group at the start of the season. In addition, you handle applications from new business partners who have plans to travel. You work with an advanced information system that has been specially developed to operate efficiently and efficiently. On the phone you can chat about the match last weekend, you listen carefully to the questions of the team leader, you provide clear information and you point the way to an international tournament at home or abroad.

That's what Euro-Sportring/DUNA is all about: allowing as many (amateur) teams as possible - young and old - to experience the exciting atmosphere of an international football event. You do this by focusing on:
• Telephone relationship maintenance
• Follow up on leads that respond to marketing campaigns
• Convert leads to participants
• Good product knowledge by visiting the office, tournaments and accommodation in
addition to the training

What do you take with you?

A completed, commercial education at HBO level and a demonstrable interest in a commercial position. The job is intended for an independent doer and we would like to see that reflected on your resume. You are also well introduced to the world of football clubs. You know what the players and coaches are all about. You understand their motives

. And finally: you like challenges and you are also a team player. In short: you are result-oriented, a good listener and you can communicate clearly.

The job is also suitable for people with disabilities.
Salary information
basic is nett. 250.000, with sales bonus you are the one influencing the limit
Employee perks, benefits
Our offer

A versatile position in a dynamic, international environment, a good salary plus a bonus scheme to reward your performance and of course excellent secondary conditions such as full reimbursement of travel costs. If that is not enough, you will also be part of the team organizing the M4 SPORT – Sports(wo)man of the year event and the same team organizing the Balaton Trófea (www.balatontrofea.hu).
Requirements for the employee
Candidates with education suit the position
Follow-up/Higher Professional Education
Language skills
Hungarian - Proficiency (C2) or English - Upper intermediate (B2)
Advertiser
Brief description of the company
A DUNA Incentives, Training & Events kreativitáson és adrenalinnövelő tevékenységeken alapuló személyre szabott programokat szervez. Filozófiánk a kultúra, gasztronómia és (inter)aktív tevékenységek összhangját állítja a rendezvények középpontjába.

A DUNA a világ legkülönlegesebb helyszínein nyújt feledhetetlen, izgalmas élményt. Kiindulópontunk: kaland, szórakozás és pihenés egy időben, a megfelelő környezetben. Tevékenységeink növelik a kommunikáció hatékonyságát, támogatják a csoporton belüli kölcsönös megértést, és kiválóan alkalmasak mind a belső mind a külső kapcsolati menedzsment számára.

www.dunaevents.com
Company address
DUNA Incentives, Training & Events
Semmelweis u. 4.I/2
1052 Budapest

Contact
ID:
3760934
Megjelentetés dátuma:
2019.09.12.
2019-09-12
Régió: Remote work Pozíció: Account Manager Cég: DUNA Incentives, Training & Events
A (bruttó) bér alapösszetevője és egyéb juttatások:
basic is nett. 250.000, with sales bonus you are the one influencing the limit