Dangerous goods & Trade compliance specialist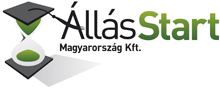 Dangerous goods & Trade compliance specialist
ÁllásStart Magyarország Kft.
A munkavégzés helye
Budapest, IX. kerület
Munkahelyi információk
Feladatkör, kompetenciák és felelősség
- Manage, control, guide and advise LSPs to ensure they achieve the deliverables in compliance with relevant US, and Country Import and Export Regulations as well as with client procedures.
- Manage and monitor the contracted LSPs in terms of their compliance posture and provide full visibility to client
- Handle escalations efficiently and communicate towards stakeholders in a timely manner.
- Notify client about non-routine Government Agencies' requests and scenarios. Ensure that all related meetings with Customs or agents and service providers are fully documented and a report is provided to client promptly.
- Maintain a repository of regulatory requirements. Provide access to this information to client and all contracted service providers. Notify the client of applicable updates
- Develop a working knowledge and utilize Buyer's logistics systems that are used to support the import/export of goods.
- Support in client projects and proactively monitor and analyze processes for potential improvements and drive implementation.
- Manage task id's supporting day to day operational activities related to dangerous goods and Trade Compliance
- Manage the LSPs to identify, prepare and submit corrective actions to Government Agencies after Buyer approved, such as post entry adjustment, duty refund claims, subsequent payments etc. (e.g. related to credit/debit notes, changes in customs classifications, over/under shipments, missing documents and others), according to local country regulation.
- Consolidate the statistics and reports which have to be filed to government agencies or for Buyer internal purposes, e.g. Tax, Statistics, Environmental, volumes by client, etc.
- Notify Buyer about any potential or pending fine or penalty and provide supporting documentation.
- Ensure that all invoices are processed in Buyer's systems, period validations are performed and discrepancies are resolved.
- Validate and confirm that the amount of duties and taxes paid to customs matches the liabilities as per the customs declaration.
- Perform the agreed controls and measurement activities, covering operations owned and executed by the LSPs.
- Report operational process defects and performance issues to the responsible LSP for root cause analysis and remediation.
- Ensure that effective actions are implemented to eliminate the root cause of all process defects and performance issues relating to LSP operations and track all defects/issues to closure.
- Report controls and measurement results as well as the details (reason, root cause and action plan) and status of all defects/issues to client on a periodic basis.
- Support periodic client internal and Government audits and reviews as directed by Buyer, and notify LSPs of any audit or review that requires their support, see audit protocol.
Információk a kiválasztási folyamatról
If you are interested in any of the positions please send your CV with your wage demands.
Megbízó
Egyéb területek
Dangerous Goods / Hazmat related
Function as the regional Hazmat focal point for local operations & communication
Develop a good understanding of operational processes and how the regulations are applied within these processes to ensure compliance.
The role also requires to function as "knowledge center" related to DG, import, export & customs related activities.
Manage the contracted Import & Export customs brokers as per the applicable SOW's ensuring the services provided are stable and maintained at a satifsfactory
Act as the regional focal point for Dangerous Goods / Hazmat matters
Support regional operations in the area of compliance based on customer specific compliance standards.
A munkavállalóval kapcsolatos elvárások
A pozíció betöltésére alkalmas végzettséggel rendelkező pályázók
OKJ
főiskolai végzettség
egyetemi végzettség
Beszélt nyelvek
Angol nyelv - Haladó (C1)
Készségek és személyes tulajdonságok
- Fluent English knowledge is a must
- Bachelors degree
- Educated in customs & Foreign Trade regulations
- Pro-active, accurate, sense of ownership, a hands-on mentality & constructive social skills.
- Trained and Certified in IATA DGR and/or ADR and/or IMDG code.
- Additional languages preferred
- A minimum of 2 years of experience within an international (preferably 4PL) supply chain.
- International Export & Compliance, including Customs tariff-codes (HS Codes)
- Import/ Export licences, pre-inspections and knowledge of country specific customs rules & regulations
- Trained and Certified in IATA DGR and/or ADR and/or IMDG code.
Hirdető cég
A cég rövid jellemzése
Az ÁllásStart termék online és nyomtatott formában van jelen a hazai álláspiacon. Kézikönyvünk Magyarország piacvezető, szakmunkás és diplomás álláskeresőknek szóló karrierkiadványa, amelyben 200 cég állásajánlatai találhatók meg.
Az állásajánlatokon kívül sok olyan információval találkozhatsz még - többek között önéletrajzminták, interjúkérdések, külföldi munkavállalás -, amelyek megkönnyítik az elhelyezkedésedet. Az ÁllásStart online felületein tekintheted meg ügyfeleink aktuális pozícióit (www.allasstart.hu Facebook: http://bit.ly/1Lje5hx), ahol több ezer állásajánlatra pályázhatsz.
A cég címe