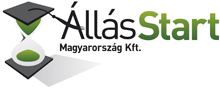 Senior GL accountant
ÁllásStart Magyarország Kft.
A munkavégzés helye
Budapest, XIII. kerület
Munkahelyi információk
Feladatkör, kompetenciák és felelősség
Main Duties and Responsibilities of the Role

- Acts as a single point of the managed entity, have full E2E ownership and responsibility RTR related activities both for local standards and USGAAP
- Responsible for high level review of the Entity Financial Statements after the closing.
- Review entity level closing checks.
- Posting standard and non-standard Journal entries.
- Calculate and post capitalized interest.
- Process various calculations and journal entries including accruals in compliance with company standards and met the quality and timely expectations.
- Prepare Journal Entry items for further approval.
- Process several reconciliations: AP/AR, Interests, Service fees, dividends, prepare Intercompany reconciliations and balance confirmation.
- Prepare investment, equity, APIC, Sales, COGS, PPV reconciliations, account reconciliations.
- Perform non-standard Billing and verification.
- Run deferred account management.
- Review and approve capital projects involved in capital projects reporting.
- Involved in fixed assets management: capitalization, retirement, fixed assets reporting.
- Involved in standard IPC eliminations.
- Involved in Joint Venture activities.
- Complete SOX documentations.
- Complete and verify government reporting.
- Prepare statutory financial statements (if relevant), support statutory financials audit activities.
- Confirm PA & FI standard gross profit tie-out, research differences across SAP modules, identify root cause and coordinate corrections with appropriate sources
- Provide oversight and local currency reasonableness check to settlement of capital project WBS elements, correction of corrupted WBS elements, posting of US GAAP and STAT depreciation and posting of non-depreciation asset activities (ASKB)
- Contributes goals to be achieved in any other tasks which are delegated by the Manager, Team Lead.
Megbízó
Egyéb területek
Job purpose
As part of the global closing process the accountant is performing various closing related activities that may include: posting GL transactions (calculated or received from Business Units), manage fixed assets transactions including depreciation run, support quality and timely month end/year end close processes, provide audit support.
Are you inspired by "what's next"? So are we.
When you join the company team, you contribute to a better tomorrow. You will play a role in powering many of the world's largest and most critical industries, from energy and communications to transportation and electronics. We are putting innovation to work to improve people's lives and we want YOU to be a part of it.
A munkavállalóval kapcsolatos elvárások
A pozíció betöltésére alkalmas végzettséggel rendelkező pályázók
OKJ
főiskolai végzettség
egyetemi végzettség
Beszélt nyelvek
Angol nyelv - Haladó (C1)
Készségek és személyes tulajdonságok
Requirements:

- Qualifications College or university degree preferably in finance/accountancy
- Experience Min. 3-4 years in the relevant field (GL transactions, accounting or finance)
- IFRS and /or EU GAAP experience, exposure to US GAAP is a plus
- Advanced communication level in English (both written and verbal), other European language knowledge is an advantage
- Advanced knowledge of MS Office (Excel, Word)
- Having good understanding of GL transactional processes
- Attitude & disposition Logical thinking and pay attention to the details under pressure as well
- High tolerance for monotony
- Good time-manager and be able to organize his/her day-to-day tasks
- Supportive attitude
- Good interpersonal skills Desirable
Hirdető cég
A cég rövid jellemzése
Az ÁllásStart termék online és nyomtatott formában van jelen a hazai álláspiacon. Kézikönyvünk Magyarország piacvezető, szakmunkás és diplomás álláskeresőknek szóló karrierkiadványa, amelyben 200 cég állásajánlatai találhatók meg.
Az állásajánlatokon kívül sok olyan információval találkozhatsz még - többek között önéletrajzminták, interjúkérdések, külföldi munkavállalás -, amelyek megkönnyítik az elhelyezkedésedet. Az ÁllásStart online felületein tekintheted meg ügyfeleink aktuális pozícióit (www.allasstart.hu Facebook: http://bit.ly/1Lje5hx), ahol több ezer állásajánlatra pályázhatsz.
A cég címe